TA Named to Inc.'s 2023 List of Founder-Friendly Investors
BOSTON, MA – October 31, 2023 – TA, a leading global private equity firm, is proud to be named to Inc. Magazine's Founder-Friendly Investors list for 2023. The fifth annual award honors private equity, venture capital and debt firms with the strongest track records of success in partnering with entrepreneurs and fostering growth for their businesses.
To compile the list, Inc. spoke to entrepreneurs who partnered with private equity and venture capital firms and evaluated data on company growth over the course of their partnerships. This award highlights TA as one of 218 firms considered a trusted partner by business owners.
To see the Founder-Friendly Investors list and learn more about the selection criteria and methodology, please visit Inc.'s website.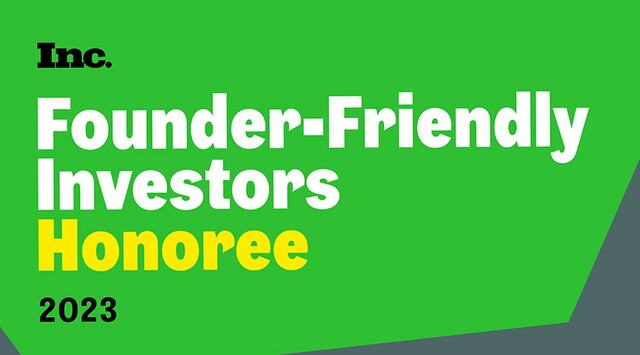 About TA
TA is a leading global private equity firm focused on scaling growth in profitable companies. Since 1968, TA has invested in more than 560 companies across its five target industries—technology, healthcare, financial services, consumer and business services. Leveraging its deep industry expertise and strategic resources, TA collaborates with management teams worldwide to help high-quality companies deliver lasting value. The firm has raised $65 billion in capital to date and has over 150 investment professionals across offices in Boston, Menlo Park, Austin, London, Mumbai and Hong Kong. More information about TA can be found at www.ta.com.
About Inc.
Inc.'s award-winning multiplatform content reaches more than 50 million people each month across a variety of channels including websites, newsletters, social media, podcasts, and print. Its prestigious Inc.5000 list, produced every year since 1982, analyzes company data to recognize the fastest-growing privately held businesses in the United States. The global recognition that comes with inclusion in the 5000 gives the founders of the best businesses an opportunity to engage with an exclusive community of their peers, and the credibility that helps them drive sales and recruit talent. The associated Inc. 5000 Conference is part of a highly acclaimed portfolio of bespoke events produced by Inc. For more information, visit www.inc.com.
This award is the opinion of the party conferring the award and not of TA. The 2023 list of Founder-Friendly Investors, issued by Inc. on 10/31/2023, was based on the time period of October 2022 – October 2023. TA submitted a nomination and paid a participation fee to be considered for this list. There can be no assurance that other providers or surveys would reach the same conclusion as the foregoing.