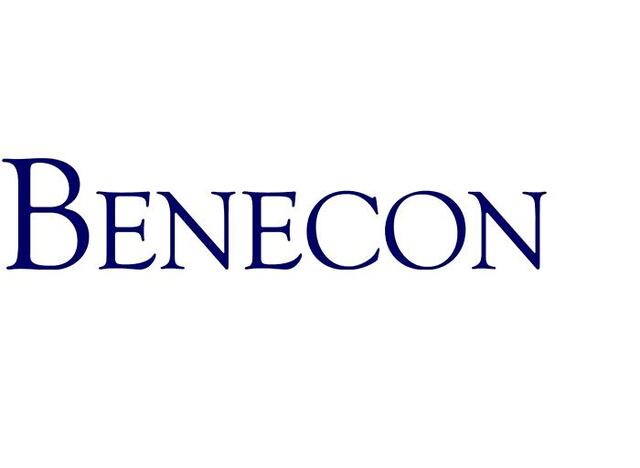 TA Associates Announces Significant Growth Investment in The Benecon Group
BOSTON – TA Associates, a leading global growth private equity firm, today announced that it has completed a significant growth investment in The Benecon Group ("Benecon" or "the Company"), a leading developer and manager of self-funded medical benefit programs. Financial terms of the transaction were not disclosed.
Founded in 1991 by Samuel Lombardo and headquartered in Lititz, Pennsylvania, Benecon helps design and implement self-funded health plans for small-and-medium-sized businesses ("SMBs"). Via its Actuarial, Compliance, Finance and Producer Services divisions, Benecon offers a full suite of services for thousands of public and private employers across the United States. Benecon's subsidiary, ConnectCare3, provides wellness consulting and clinical services for Benecon members, including patient advocacy, nurse navigation and chronic disease management. Benecon has enjoyed double digit annual growth for the past 10 years and has been cited by Inc. magazine on four occasions as among the 500 fastest growing companies in America.
"We are thrilled to partner with the Benecon team," said Jason Mironov, a Director at TA Associates who has joined the Benecon Board of Directors. "Benecon offers a unique model that allows public and private companies to more efficiently self-fund their employee medical benefit programs by leveraging the actuarial prowess and purchasing power of a national network, effectively lowering healthcare costs for thousands of employer groups and hundreds of thousands of members."
"We owe our success in addressing the health insurance needs of middle market companies to our scale, our well-established and trusted relationships with third-party brokers, stop-loss providers and third-party administrators, and a strong track record built over nearly 30 years," said Samuel Lombardo, Founder, Chairman and CEO of Benecon. "Given our compelling product offering, we see a number of opportunities to accelerate Benecon's historically strong organic growth. With their decades of experience investing in the healthcare and business services sectors, we are confident that TA is the right financial partner to help us in these efforts and we welcome them as an investor in Benecon."
"TA's longtime commitment to supporting efficiency, quality care and cost containment in the U.S. healthcare system is directly aligned with our mission at Benecon," said Matthew Kirk, President of Benecon. "Healthcare cost reduction is particularly relevant today, given pandemic-induced spending pressures for businesses of all sizes, and it is gratifying to play a role in this effort. Our partnership with TA marks an exciting new chapter for Benecon that we believe will see meaningful additional growth for the company."
"A number of factors continue to drive growth in the self-funded medical benefit market, including a need for better cost management and greater control over plan design," said Michael Berk, a Managing Director at TA Associates who has also joined the Benecon Board of Directors. "While the companies that Benecon serves are the largest category of employers in the U.S., they remain underrepresented in terms of businesses enrolled in self-funded healthcare plans. Given this large and underpenetrated addressable market, we expect ongoing and significant growth opportunities for Benecon."
Financing was provided by funds managed by the Credit Group of Ares Management and Varagon Capital Partners. Griffin Financial Group served as financial advisor to Benecon. Goodwin Procter provided legal counsel to TA Associates.
About Benecon
Founded in 1991 by Samuel Lombardo, The Benecon Group specializes in innovative and effective self-funded employee benefit solutions for both the private and public sectors. Benecon's mission is to help employers effectively control benefit plan expenditures and design programs that meet the strategic needs of the employer and the personal needs of the employees. Benecon manages 14 Consortium and Cooperative programs, offering health benefit solutions for any industry, and has a full suite of services, providing expert support through its Actuarial, Compliance, Finance and the Producer Services Divisions. Benecon offers the clinical services and wellness consulting services of ConnectCare3, Benecon's sister company, providing an additional benefit to those who are members of Benecon's self-funded health benefits consortiums and cooperatives. Benecon is a leading General Agent for Producer Partners. For more information, please visit www.benecon.com.
About TA Associates
TA Associates is a leading global growth private equity firm. Focused on targeted sectors within five industries – technology, healthcare, financial services, consumer and business services – TA invests in profitable, growing companies with opportunities for sustained growth, and has invested in more than 500 companies around the world. Investing as either a majority or minority investor, TA employs a long-term approach, utilizing its strategic resources to help management teams build lasting value in high quality growth companies. TA has raised $33.5 billion in capital since its founding in 1968 and is committing to new investments at the pace of over $3 billion per year. The firm's more than 100 investment professionals are based in Boston, Menlo Park, London, Mumbai and Hong Kong. More information about TA Associates can be found at www.ta.com.