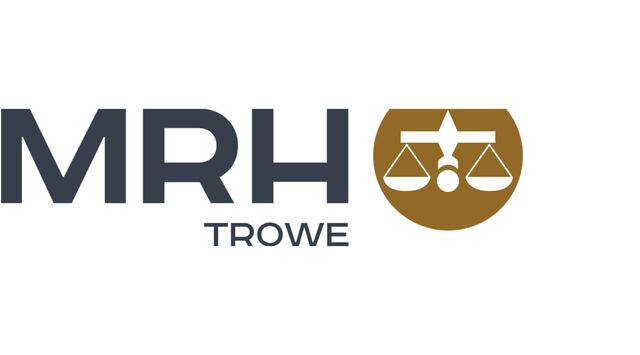 TA Announces Minority Investment in MRH Trowe
TA joins the MRH Trowe founder team, who will remain the largest shareholders, and existing investor AnaCap Financial Partners.
Frankfurt, 27-March-2023 - Having realized its five-year plan well ahead of time, holistic insurance broker MRH Trowe is now setting new strategic goals with the aim to more than double its revenues over the next five years. In view of these growth targets, MRH Trowe is also expanding its shareholder base. In addition to AnaCap Financial Partners, which joined MRH Trowe as a shareholder at the end of 2020 to support the first growth plan, global private equity investor TA will now join the Company and its founders as a minority investor.
"MRH Trowe has established itself over the past three years as one of the leading founder-managed insurance brokers in Germany. We have consistently pursued our Buy & Build strategy, bringing together and successfully integrating more than 20 brokerage houses in our Group," summarizes board member Ralph Rockel. "In doing so, we have remained true to our principle of 'buy for sense, not for size' and will continue to do so in our new five-year plan."
In 2022, MRH Trowe recorded sales of around 110 million euros, thus achieving its five-year growth target two years earlier than expected. For 2023, MRH Trowe forecasts revenues to grow to over 150 million euros. This is to be more than doubled by 2028 under the new five-year plan, through both strong organic growth initiatives and further acquisitions. MRH Trowe has already raised a new debt tranche in January to finance the planned inorganic growth.
"With AnaCap and TA, we have found two investors who fully support our strategy. Together, we will consistently pursue our 360-degree approach in order to offer our customers optimal and integrated solutions in the areas of insurance, benefits and finance and, in addition, to intensify our activities in the MGA area," explains Ralph Rockel.
"Our new minority engagement behind the founders of MRH Trowe aligns with our core financial services investment thesis and our strategy of backing driven entrepreneurs. Our deep experience investing in the financial services sector helped us to identify the attractive long term investment opportunities presented by MRH Trowe," said Chris Parkin, Managing Director and Co-Head of Financial Services at TA. "We believe MRH Trowe is uniquely positioned to consolidate its large and highly fragmented market. We have followed the company for many years and are truly impressed by the work that the founders and broader team have accomplished. The combination of its holistic client approach, organic growth and best-in class integration enables MRH Trowe to deliver superior client service while enjoying sustained growth. We are excited to join AnaCap on this journey in support of the management team," added Jeremy Drean, Principal at TA.
"The investment in MRH Trowe is one of our most successful investments," said Tassilo Arnold, Co-Managing Partner of AnaCap. "The sound growth strategy has continued to deliver and we are pleased to further accompany this development."
MRH Trowe's founding and management team remains the largest shareholder and controls the company. The strategic investment by TA is still subject to approval by relevant antitrust authorities.
MRH Trowe's newly established growth target is accompanied by a strategic change in the management team. Ralph Rockel assumed the position of Chief Executive Officer on March 1, 2023, and thus took over the overall strategic coordination function within the Group. Rockel's previous responsibilities in Finance and M&A will be absorbed into the newly created position of Chief Financial Officer. MRH Trowe has been able to recruit Peter Gabriel for this position. In his previous positions, Gabriel was an auditor at KPMG, a finance executive at the private equity company Triton and CFO of a listed company.
"I am very happy to become part of such an experienced and successful management team, and to be able to support MRH Trowe in its further expansion," says Gabriel. "What the team has achieved over the last few years is tremendous and being able to help shape its further development together with my colleagues is a great role that I'm really looking forward to."
"The amended organizational set-up takes our growth path into account. With the newly created position of CFO, we are adapting our management capacities so that we can continue to implement our corporate strategy efficiently and in a targeted manner," emphasizes Ralph Rockel. "Important decisions will continue to be made by the Executive Board and, if necessary, in close consultation with the shareholders. We are very happy to foster our partnership and continue on our journey with experienced Financial Services investors like AnaCap and TA. We are convinced that we have put together the right team to once again achieve our ambitious goals for the future."
In January 2023, MRH Trowe expanded the Executive Board to include Matthias Edelmann. In addition, Lars Mesterheide, Michael Hirz, Maximilian Trowe and Marco Gerhardt complete the board.
About TA:
TA Associates ("TA") is a leading global private equity firm focused on scaling growth in profitable companies. Since 1968, TA has invested in more than 560 companies across its five target industries – technology, healthcare, financial services, consumer and business services. Leveraging its deep industry expertise and strategic resources, TA collaborates with management teams worldwide to help high-quality companies deliver lasting value. The firm has raised $48.6 billion in capital to date and has more than 150 investment professionals across offices in Boston, Menlo Park, Austin, London, Mumbai and Hong Kong. For more information, visit www.ta.com.
About MRH Trowe:
MRH Trowe is one of the ten largest German industrial brokers. Under the umbrella of Mesterheide Rockel Hirz Trowe AG Holding, several specialized service providers for different segments operate alongside MRH Trowe Insurance Brokers GmbH. MRH Trowe offers comprehensive expertise in virtually all lines of insurance for industrial and commercial clients, institutions and upscale private clients. The owner-managed company pursues a consistent growth course with a holistic range of consulting services, specialized expert teams and a high degree of digitalization at the interfaces of clients, brokers and insurers. Around 1,100 employees manage a premium volume of more than 650 million euros.
www.mrh-trowe.com
About AnaCap:
AnaCap is a leading specialist investor in European financial, technology and related corporate services businesses, supporting both founders and entrepreneurial management teams. Its focus is on acquisitions, management buy-ins or buy-outs of companies that require capital, know-how and experience to implement organic and inorganic strategies. Since 2005, the company has raised €2.7 billion in gross capital and completed 80 investments in 16 European countries. AnaCap institutionalizes companies and regularly executes sophisticated growth strategies such as buy-and-build programs that leverage a deep understanding of the sector.