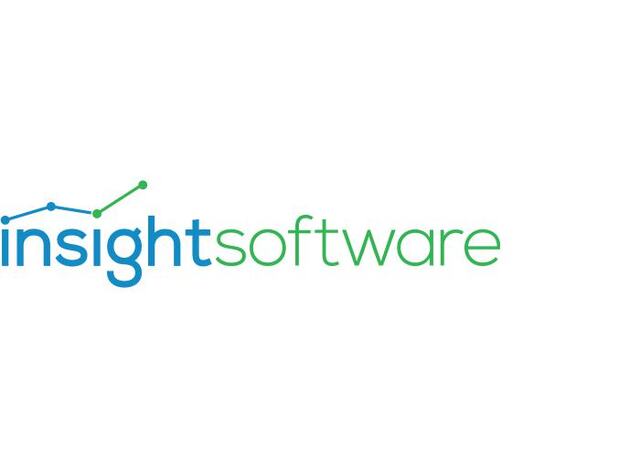 insightsoftware Attracts c.$1bn Strategic Investment from Hg to Continue to Scale as a Platform and Leader in Financial Reporting and EPM Software
insightsoftware will continue to be supported by existing shareholders TA Associates, Genstar and ST6 in a transaction valuing the business at an Enterprise Value of around $4 billion.
RALEIGH and LONDON - insightsoftware, a global provider of enterprise software solutions for the 'Office of the CFO', today announced that it has secured an investment from Hg, a leading global software and services investor.
The Hg Saturn 2 Fund will make a c.$1 billion equity investment in insightsoftware to become a significant minority shareholder alongside TA Associates ("TA") in a transaction valuing the business at an Enterprise Value of around $4 billion. TA and Hg will share joint control. As part of the transaction, insightsoftware will also continue to be supported by minority shareholders Genstar and ST6.
insightsoftware is a leading provider of financial reporting and enterprise performance management (EPM) software, enabling the 'Office of the CFO' to connect to and make sense of enterprise data in real time so they can proactively drive greater financial intelligence.
insightsoftware was formed in 2018 by TA and ST6. Since then, the business has grown rapidly, building a suite of software products across reporting, budgeting & planning, close & consolidation, tax, disclosure and equity management. Today, more than 28,000 customers worldwide rely on these products to provide them with increased productivity, visibility, accuracy and compliance across their organizations. Headquartered in Raleigh, NC, with offices around the world, insightsoftware has more than 1,000 employees serving over 600,000 global users.
Mark Friedman, Executive Chairman of insightsoftware and Managing Director of ST6, said: "In insightsoftware we have brought together some of the best investors and most experienced operators in enterprise software. This alignment and focus, after multiple years of working together to build businesses, has resulted in value creation of significant velocity after just a few years, starting with a business with $35 million in revenues to one with revenues almost 10 times that today. There is still more to do to reach the full potential of insightsoftware. We're just getting started and we're thrilled to be partnering with Hg again on this journey."
Nic Humphries, Senior Partner and Head of the Hg Saturn team, and Thorsten Toepfer, Partner at Hg, said: "insightsoftware is a great example of a best-in-class team of software experts coming together to create a cloud platform that drives better business outcomes for thousands of customers around the world. The business sits right at the heart of a cluster - tax and accounting software - that we have been investing in for almost two decades and we look forward to bringing this experience to the rest of team."
Jim Triandiflou, CEO of insightsoftware, said: "insightsoftware has been a rocket ship of growth since TA and ST6 created the business just over three years ago. Hg's expertise with ERP providers and presence in Europe will add additional fuel to our growth. Together we will be able to give companies around the world the financial confidence to pursue their missions."
Hythem El-Nazer, Managing Director at TA, said: "We are very pleased to welcome Hg as an investor in insightsoftware. Since TA's founding of the company in 2018, insightsoftware has realized significant and sustained organic and acquisitive growth, expanding its geographic and product footprint and becoming a recognized leader in financial reporting software. We are excited to continue our partnership with insightsoftware and look forward to working closely with management and our fellow investors to support the company's continued growth."
Eli Weiss, Managing Director of Genstar, said, "We saw an opportunity to partner with TA and ST6 to help accelerate the company's global leadership both organically and via M&A. Since our investment in 2019, insightsoftware has completed 12 acquisitions and we believe the company is still in the early innings of change."
The terms of the transaction have not been disclosed and completion is subject to customary closing conditions.
About insightsoftware
insightsoftware is a leading provider of financial reporting and enterprise performance management software. We enable the Office of the CFO to connect to and make sense of their enterprise data in real time so they can proactively drive greater financial intelligence across their organization, which is how best-in-class finance teams operate. Over 28,000 organizations worldwide rely on insightsoftware's portfolio of best-in-class reporting, analytics, budgeting, forecasting, consolidation, and tax solutions to provide them with increased productivity, visibility, accuracy, and compliance. Visit insightsoftware.com for more information.
About Hg
Hg is a leading investor in software and services, focused on backing businesses that change how we all do business. Deep technology expertise, complemented by vertical application specialisation and dedicated operational support, provides a compelling proposition to management teams looking to scale their businesses. Hg has funds under management of over $30 billion, with an investment team of over 140 professionals, plus a portfolio team of more than 35 operators, providing practical support to help our businesses to realise their growth ambitions. Based in London, Munich and New York, Hg has a portfolio of over 35 software and technology businesses, worth around $70 billion aggregate enterprise value, with over 50,000 employees globally, growing at over 20% per year. Visit www.hgcapital.com for more information.
About TA Associates
TA is a leading global growth private equity firm. Focused on targeted sectors within five industries – technology, healthcare, financial services, consumer and business services – the firm invests in profitable, growing companies with opportunities for sustained growth, and has invested in more than 535 companies around the world. Investing as either a majority or minority investor, TA employs a long-term approach, utilizing its strategic resources to help management teams build lasting value in high quality growth companies. TA has raised $47.5 billion in capital since its founding in 1968 and is committing to new investments at the pace of over $3 billion per year. The firm's more than 100 investment professionals are based in Boston, Menlo Park, London, Mumbai and Hong Kong. More information about TA can be found at www.ta.com.
About Genstar Capital
Genstar Capital (www.gencap.com) is a leading private equity firm that has been actively investing in high quality companies for over 30 years. Based in San Francisco, Genstar works in partnership with its management teams and its network of strategic advisors to transform its portfolio companies into industry-leading businesses. Together with Genstar X and all active funds, Genstar currently has approximately $33 billion of assets under management and targets investments focused on targeted segments of the financial services, healthcare, industrials, and software industries.
About ST6
ST6 is an elite team of software operating executives that partner with private equity sponsors to transform software companies and accelerate value creation.