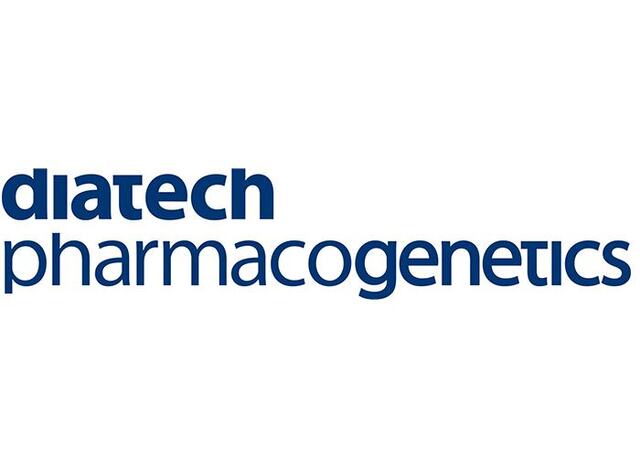 Diatech Pharmacogenetics Announces Investment from TA to Fuel Strategic Growth Initiatives
TA's investment supports Diatech's expansion of precision medicine diagnostics to the global market.
JESI, MARCHE, ITALY – Diatech Pharmacogenetics ("Diatech" or "the Company"), a leader in pharmacogenetics and cancer precision medicine diagnostics, today announced that TA Associates ("TA"), a leading global private equity firm, has signed a definitive agreement to make a strategic growth investment in the Company. As part of the transaction, minority investor Alto Partners will fully exit its stake in the business. Diatech's founder and management team will retain majority ownership of the Company, partnering closely with TA.
Diatech produces and distributes genomics testing solutions to identify gene mutations and genetic differences that are targets of personalized cancers therapies and that influence patient responses to specific treatments. With these tests, Diatech aims to increase the effectiveness of cancer medicine through personalized diagnosis and treatments.
"We are excited to welcome TA on this journey with us amid a period of great advancement in precision medicine," said Fabio Biondi, Founder and President of Diatech. "TA offers extensive operational experience and a wide global network that will be critical as we strive to accelerate our international growth and product innovation. We also thank Alto Partners for helping us reach this milestone in our growth journey."
Founded in 1996, Diatech has demonstrated strong growth in recent years and today is among the first players into the EU market for oncology diagnostics. TA's investment will support Diatech's continued development of market-leading diagnostic solutions and reagents in the pharmacogenetics sectors, as well as its global growth initiatives, furthering the Company's position as a leader in the rapidly expanding molecular diagnostics market.
"As technology improves and there is a greater shift toward precision medicine, continued advancements in the genomic testing landscape are essential," said Oliva Alberti, CEO of Diatech. "This strategic partnership with TA will allow us to widen the reach of our existing products and services, while also making a meaningful expansion into international markets."
"Diatech's comprehensive, market-leading product portfolio highlights the Company's commitment to a rigorous and differentiated R&D process that consistently drives value creation," said Lovisa Lander, Director at TA. "We look forward to partnering with Fabio, Oliva, and the entire management team to support Diatech's international and domestic growth journey."
"The Company's proven track record and leading position in its market mean it is well positioned to capitalize on organic and inorganic growth opportunities, expanding its addressable market and extensive product portfolio," said Birker Bahnsen, Managing Director at TA and head of the firm's Europe Healthcare Group. "We are thrilled to support Diatech on its next phase of growth."
"Since our investment in 2021, Diatech has achieved strong organic growth, expanded into new global markets and broadened its product portfolio," said Enrico Ricotta, Senior Partner at Alto Partners. "It has been a privilege to work with the entire Diatech team and we wish them the best as they build on their continued success in partnership with TA."
The transaction is expected to close in the second quarter of 2023 pending customary regulatory approval.
Financial terms of the transaction were not disclosed.
About Diatech Pharmacogenetics
Diatech Pharmacogenetics is a leading Italian company in the development, production and commercialization of molecular diagnostic tools for precision oncology medicine. Founded in 1996, the company aims to simplify complex molecular diagnostic procedures into easy end-to-end solutions, from nucleic acid extraction and molecular analysis to final reporting. Diatech has shown strong growth in recent years and today is among the first players in the EU market for the oncology diagnostics market.
To learn more, visit www.diatechpharmacogenetics.com.
About TA
TA Associates ("TA") is a leading global private equity firm focused on scaling growth in profitable companies. Since 1968, TA has invested in more than 560 companies across its five target industries – technology, healthcare, financial services, consumer and business services. Leveraging its deep industry expertise and strategic resources, TA collaborates with management teams worldwide to help high-quality companies deliver lasting value. The firm has raised $48.6 billion in capital to date and has more than 150 investment professionals across offices in Boston, Menlo Park, Austin, London, Mumbai and Hong Kong. For more information, visit www.ta.com.
About Alto Partners
Alto Partners SGR, an independent company, is controlled by its expert multidisciplinary team to promote and manage private equity funds investing in small-to-medium-sized Italian companies. Alto Partners is a proven experienced, professional and reliable partner in supporting the medium-to-long-term development of our portfolio companies. Together, Alto Partners SGR works alongside industrial families and managers to oversee generational transitions and growth programs. To learn more, visit www.altopartners.it.