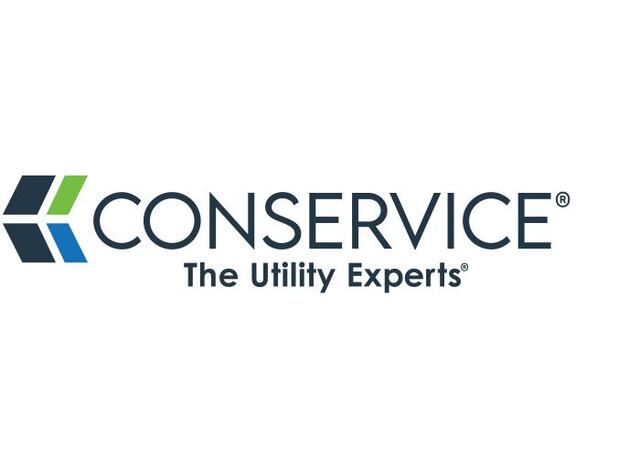 Conservice Announces Growth Investment from Advent International
Advent International to Join TA Associates in Backing Leading Utility Management and Billing Company
LOGAN, UT and BOSTON, MA – Conservice, a leading provider of utility management software and billing solutions to property owners and managers, today announced the signing of a definitive agreement under which funds advised by Advent International ("Advent"), one of the largest and most experienced global private equity investors, will make a significant strategic investment in the company. Advent will join existing investor and leading global growth private equity firm TA Associates as an institutional shareholder in the company, in which TA first invested in 2016. Conservice management will remain investors in the company, with Founder and CEO David Jenkins remaining the largest non-institutional investor. Financial terms of the transaction were not disclosed.
"It is a pleasure to welcome Advent as an investor in Conservice alongside TA Associates," said David Jenkins, Founder and CEO of Conservice. "This new investment will support our efforts to continue investing in and growing our portfolio of market-leading products. Advent and TA are committed to partnering with management teams with the aim of delivering continued, profitable growth. We look forward to working closely with both firms, helping property managers, owners and tenants profitably streamline the utility billing and payments process, with the goal of further growing Conservice in the U.S. and internationally."
Founded in 2000, Conservice serves the single-unit and multi-unit markets, including apartment communities, student housing, military housing, government-subsidized housing, commercial buildings, homeowner associations and real estate-owned (REO) units. The company's fully-integrated, customized solutions manage billing and recovery, metering, resident payments and other utility services, and are designed to reduce operating costs, ensure proper allocation of utility fees among residents and lower energy consumption. Conservice has offices in Arizona, California, Florida, Georgia, Illinois, South Carolina, Texas, Utah, Washington and Toronto, Canada. The company is headquartered in Logan, Utah.
"We believe Conservice has unparalleled expertise in the highly complicated regulatory area of utility billing. We were particularly impressed with Conservice's Utility Management Platform, a proprietary software platform that codifies and automates the constant regulatory changes across state and local jurisdictions, which enables Conservice to have industry-leading accuracy," said Eric Wei, Managing Director on Advent's technology investment team in Palo Alto. "In addition to the tremendous value Conservice delivers to its customers, we are also excited about the environmental conservation and sustainability benefits Conservice provides."
"We see opportunity for Conservice to utilize its industry-leading platform to continue pursuing a number of exciting growth avenues, including providing utility management to the commercial end market, enabling payments workflows, and serving as the acquirer of choice for smaller providers of utility billing management," said Ashwin Krishnan, Principal on Advent's technology investment team in New York. "These are areas where Advent has deep experience, and we look forward to working with management and TA Associates to continue expanding Conservice's platform and delivering value to its customers."
"Given Conservice's experienced management team and market-leading utility platform, we remain as excited about the growth prospects for Conservice as we were at the time of our investment," said Jason P. Werlin, a Managing Director at TA Associates. "We are very pleased to welcome Advent as an investor and look forward to a close collaboration as we work with company management in building further value in Conservice."
"It has been an honor to partner with Conservice over the past four years, supporting the company's substantial organic and acquisition growth initiatives," said Jason S. Mironov, a Director at TA Associates. "Given Conservice's significant momentum and well-established presence in a highly fragmented market, we see meaningful opportunities for further expansion."
Mr. Wei and Mr. Krishnan will join the Conservice Board of Directors. Mr. Jenkins, Mr. Werlin and Mr. Mironov will remain on the Board.
About Conservice
Founded in 2000, Conservice works with property management companies across the United States and Canada, providing comprehensive and customized utility billing solutions that greatly reduce operating costs and promote conservation. Services include utility and ancillary billing, metering equipment installation and maintenance, conservation products and services, daily meter reading, energy procurement, data exchange, contract management and due diligence services. Conservice has operations and sales offices in Arizona, California, Florida, Georgia, Illinois, South Carolina, Texas, Utah, Washington and Toronto, Canada. The company is headquartered in Logan, Utah. For more information, please visit www.conservice.com.
About Advent International
Founded in 1984, Advent International is one of the largest and most experienced global private equity investors. The firm has invested in over 350 private equity transactions in 41 countries, and as of September 30, 2019, had $56.6 billion in assets under management. With 15 offices in 12 countries, Advent has established a globally integrated team of over 200 investment professionals across North America, Europe, Latin America and Asia. The firm focuses on investments in five core sectors, including business and financial services; health care; industrial; retail, consumer and leisure; and technology. After 35 years dedicated to international investing, Advent remains committed to partnering with management teams to deliver sustained revenue and earnings growth for its portfolio companies.
For more information, visit
Website: www.adventinternational.com
LinkedIn: www.linkedin.com/company/advent-international
About TA Associates
TA Associates is a leading global growth private equity firm. Focused on targeted sectors within five industries – technology, healthcare, financial services, consumer and business services – TA invests in profitable, growing companies with opportunities for sustained growth, and has invested in more than 500 companies around the world. Investing as either a majority or minority investor, TA employs a long-term approach, utilizing its strategic resources to help management teams build lasting value in high quality growth companies. TA has raised $33.5 billion in capital since its founding in 1968 and is committing to new investments at the pace of over $2 billion per year. The firm's more than 85 investment professionals are based in Boston, Menlo Park, London, Mumbai and Hong Kong. More information about TA Associates can be found at www.ta.com.