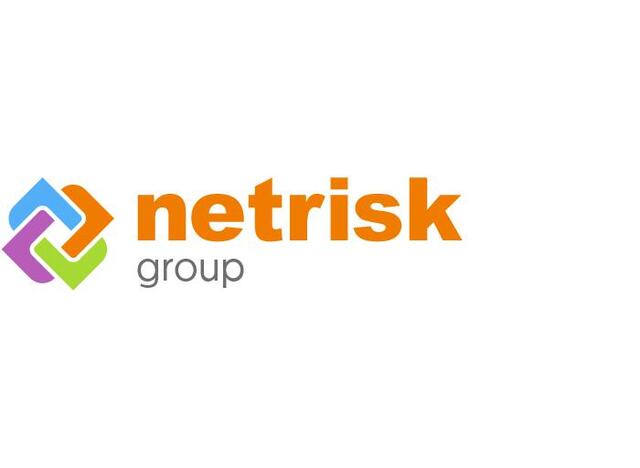 Bauer Media Group and Netrisk Group to Merge Their Online Comparison Businesses in Central and Eastern Europe
Bauer Media Group and Netrisk Group ("Netrisk") announced today an agreement to combine their online comparison businesses across six Central and Eastern European (CEE) countries.
Through this partnership, Bauer's Online Comparison Platform (OCP) businesses, rankomat.pl (Poland), epojisteni.cz and srovnejto.cz (Czechia), and superpoistenie.sk (Slovakia), will join the Netrisk Group's fast-growing portfolio that includes Netrisk.hu (Hungary), durchblicker.at (Austria), Klik.cz (Czechia), Netfinancie.sk (Slovakia) and edrauda.lt (Lithuania). The merger will create an online comparison business of significant scale in Europe, bringing additional time and money savings to consumers in the CEE region who use online comparison services.
With this strategic combination, the expanded Netrisk Group will serve a larger and growing international market, further enhancing its CEE online price comparison leadership and enabling it to pursue continued growth opportunities. Upon completion, the combined group will have a reach of approximately 80 million potential customers across six European countries.
Bauer Media Group will become a significant strategic partner with a substantial non-majority stake in the overall business. TA Associates ("TA"), Netrisk's current majority investor, will remain the controlling shareholder of the combined business, while MCI Capital will retain a minority stake.
This transaction allows Bauer Media Group to strengthen its position in Europe's online comparison market, with separate brands also operating in Spain, Sweden, Norway and Finland.
The transaction is subject to customary closing conditions. Financial terms of the transaction were not disclosed.
Robert Sokolowski, Netrisk Group CEO, said:
"We are very excited to welcome the customers, employees, and partners of Rankomat, ePojisteni, Srovnejto, and Superpoistenie to the fast-growing Netrisk Group. Joining forces will accelerate our growth and expand our reach, and it will enable us to invest in commercial and technological capabilities that will deliver more value to our customers. We hope our new colleagues in Poland, Czechia and Slovakia will feel at home with us!"
Morten Heuing, Bauer President OCP Business Area, said:
"This merger is an exciting development for Bauer Media's online comparison business. Combining our operations in CEE with those of the Netrisk Group will enable us to create an even stronger business in some of Europe's fastest growing, innovative and competitive markets. Bauer Media remains committed to developing an online comparison business of scale. We believe doing this in partnership with others, rather than going it alone, is the best way to accelerate the realisation of new benefits for consumers looking to save time and money, as well as for our commercial partners wanting to access a broader marketplace."
Max Cancre, Director at TA, said:
"This merger is a very exciting moment in Netrisk's journey. Netrisk has enjoyed a period of double-digit organic growth in recent years, bolstered by six acquisitions that have allowed the group to expand its geographical and product footprint significantly. The strategic combination of Netrisk and Bauer Media Group's online comparison businesses in CEE is a step-change in the group's development and TA remains committed to the group's further success."
Filip Berkowski, Investment Partner at MCI Capital, said:
"Netrisk Group has experienced many years of uninterrupted growth as it capitalizes on the long-term digitalization of distribution channels. This merger is in line with MCI's strategy of supporting the growth ambitions of regional champions in CEE."
About the Netrisk Group
The Netrisk Group operates leading Internet portals for online comparisons and for taking out insurance in Central and Eastern Europe. On their websites, consumers can transparently compare the prices and services of property and life insurance such as motor vehicle liability, comprehensive insurance, household, travel and life insurance. The group operates the platforms Netrisk and Biztositas.hu in Hungary, Klik and Porovnej24 in the Czech Republic, Netfinancie in Slovakia, Edrauda in Lithuania, and durchblicker in Austria.
About Bauer Media Group
Bauer Media Group has become an enduringly successful media corporation by focusing on creating content that matters to millions of people across Europe. Our offering spans print and online publishing to radio broadcasting and audio entertainment, price comparison services for consumers, as well as digital marketing services. Family-owned in the 5th generation, Bauer Media focuses on the long-term, with a consumer-first mindset that guides us across our increasingly diverse portfolio. Our workforce of 16,000 shares a purpose, to deliver content and services that enrich people's everyday lives.
About TA Associates
TA is a leading global private equity firm focused on scaling growth in profitable companies. Since 1968, TA has invested in more than 560 companies across its five target industries – technology, healthcare, financial services, consumer and business services. Leveraging its deep industry expertise and strategic resources, TA collaborates with management teams worldwide to help high-quality companies deliver lasting value. The firm has raised $65 billion in capital to date and has over 150 investment professionals across offices in Boston, Menlo Park, Austin, London, Mumbai and Hong Kong. More information about TA can be found at www.ta.com.
About MCI Capital
MCI Capital is one of the largest technology investment funds in Central Europe with assets under management of PLN 2.8 billion (EUR 600 million). Since 1998, MCI has backed 104 companies and divested 68. The fund invests EUR 25 to 100 million in digital champions: in pure technology companies (disruptors), in companies undergoing digital transformation and in IT infrastructure. The fund was invested in Mall.cz (e-commerce, Czech Republic), WP.pl (digital media, Poland), Invia (e-Travel, CEE), Dotpay/eCard (fintech, Poland), iZettle (fintech, worldwide) and ATM SA (data centers, Europe). More information at https://mci.pl/en.