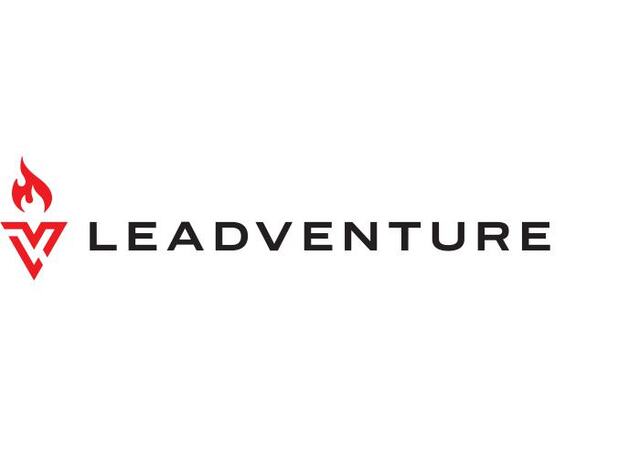 ARI Announces Strategic Growth Investment from TA Associates
MILWAUKEE – ARI Network Services, Inc. ("ARI"), a provider of software and marketing solutions to dealers, equipment manufacturers and distributors in select vertical markets, today announced it has received a strategic growth investment from TA Associates, a leading global growth private equity firm.
True Wind Capital, a San Francisco-based private equity firm that completed a take-private transaction of ARI in August 2017, will remain the largest shareholder in the company. Financial terms of the transaction were not disclosed.
Founded in 1981, ARI provides lead-generation, e-commerce, digital marketing, electronic catalog and dealer management solutions to dealers in end markets such as power sports, outdoor power equipment, marine, recreational vehicle, tire and wheel, aftermarket auto service, appliances and home medical equipment. The company's suite of products are mission critical in helping dealers drive sales and manage operations. ARI has offices throughout the United States and around the globe.
"We are thrilled to complete an investment in ARI and help build upon the company's outstanding record of supporting dealerships' end-to-end technology needs," said Ashutosh Agrawal, a Managing Director at TA Associates who will join the ARI Board of Directors. "We are confident that ARI is well positioned to continue to grow organically and through strategic add-on acquisitions, and look forward to contributing additional resources to support the ongoing momentum of the company."
"ARI was built on the basis that manufacturers, distributors, dealers and service providers deserve premier solutions to automate and enhance their businesses," said Roy W. Olivier, President and Chief Executive Officer of ARI. "In keeping with our roots, we believe it is critical to have value-add partners in place who are aligned with and supportive of our mission and goals. With True Wind retaining a significant stake in the business and TA Associates coming on board as a new partner, we feel fortunate to have two highly regarded investors at our side as we seek to continuously innovate and improve our suite of data-powered technology tools to enable our customers to drive sales. It is a pleasure to welcome TA to the ARI family."
"We have thoroughly enjoyed our relationship with the entire ARI team since we successfully took the company private 18 months ago," said Adam Clammer, a Founding Partner of True Wind Capital. "We are delighted to continue our relationship with ARI and are eager to begin working collaboratively with TA to help the company in its next phase of growth."
In addition to Ashutosh Agrawal, Nicholas D. Leppla, a Vice President at TA Associates, will join the ARI Network Services Board of Directors.
About ARI Network Services
ARI Network Services, Inc. (ARI) offers an award-winning suite of SaaS, software tools and marketing services to help dealers, equipment manufacturers and distributors in selected vertical markets Sell More Stuff!™ – online and in-store. Our innovative products are powered by a proprietary data repository of enriched original equipment and aftermarket electronic content spanning more than 17 million active part and accessory SKUs and 750,000 equipment models. Business is complicated, but we believe our customers' technology tools don't have to be. We remove the complexity of selling and servicing new and used vehicle inventory, parts, garments and accessories (PG&A) for customers in the automotive tire and wheel aftermarket, power sports, outdoor power equipment, marine, home medical equipment, recreational vehicles and appliance industries. More than 23,500 equipment dealers, 195 distributors and 3,360 brands worldwide leverage our web and eCatalog platforms to Sell More Stuff!™ For more information on ARI, visit arinet.com.
About TA Associates
TA Associates is one of the largest and most experienced global growth private equity firms. Focused on five target industries – technology, healthcare, financial services, consumer and business services – TA invests in profitable, growing companies with opportunities for sustained growth, and has invested in more than 500 companies around the world. Investing as either a majority or minority investor, TA employs a long-term approach, utilizing its strategic resources to help management teams build lasting value in growth companies. TA has raised $24 billion in capital since its founding in 1968 and is committing to new investments at the pace of $2 billion per year. The firm's more than 85 investment professionals are based in Boston, Menlo Park, London, Mumbai and Hong Kong. More information about TA Associates can be found at www.ta.com.
About True Wind Capital
True Wind Capital is a San Francisco-based private equity firm focused on investing in leading technology companies. True Wind is a value-added partner, providing support and expertise that is rooted in 75+ years of collective investing experience. True Wind's founding partners have successfully invested more than $15 billion of equity in transactions with over $75 billion of value across a variety of industries, geographies, economic cycles and transaction types. True Wind targets investments in which they partner directly with management teams to support their pursuit of market leadership and its investment professionals have completed more than 50 platform investments. Visit www.truewindcapital.com for more information.