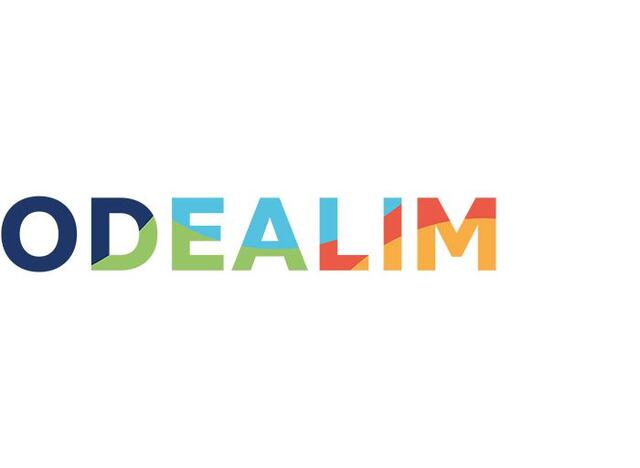 Ardian invests in Odealim alongside TA Associates
PARIS - Ardian, a world-leading private investment house, announces today it has signed an agreement with TA Associates ("TA"), a global growth private equity firm, to become a co-controlling shareholder of Odealim, a leader in real estate insurance and credit brokerage in France.
The Group, managed by Xavier Saubestre (Chairman and CEO) and Xavier Paturel (CEO), has revenues of over €160m.
TA, Odealim's majority shareholder since 2018, will reinvest in the transaction alongside Raise Investissement, an existing minority shareholder, and the management team. The investment, made by the Buyout team at Ardian, will enable the company to move into the next phase of its development and consolidate its position as an integrated leader in the real estate sector through the continuation of its organic growth, diversification and geographic expansion, notably through strategic acquisitions.
Founded in 1998, the company became the leading insurance brokerage specialist for real estate professionals (primarily property managers, institutional investors, co-ownerships, etc.) by developing insurance solutions for their properties (including multi-risk building insurance, structural damage policies and unpaid rent guaranties).
Backed by TA, the Group has grown revenues from €30m in 2018 to €160m today and increased its geographic coverage across France, through multiple acquisitions, including Ripert de Grissac and Pisano in Marseille, Brun, Assurgérance and BVD in Lyon, Fidentialp in Grenoble and Bâti-assure in Tours.
More recently, Odealim has also diversified into mortgage brokerage and mortgage insurance by investing in Digital Insure (2020), an insurtech focused on mortgage insurance, and via the acquisition of real estate mortgage broker Artémis Courtage (2021). Through those two acquisitions, the Group further strengthened its position across the real estate vertical and developed the opportunity for cross-selling synergies between its activities.
Thanks to this new investment, the company will be positioned to continue its strong organic growth, further integrate the recently acquired companies, and capitalize on its extensive M&A pipeline. Ardian and TA, both with proven track-records in financial services, will support the Group in further consolidating its positions in existing markets, notably in construction (policies covering structural damage, decennial liability etc.), as well as in new sectors of activities like the institutional real estate market.
"We have followed Odealim closely for several years and have been impressed by the development project led by Xavier Saubestre and Xavier Paturel. We are convinced of the company's future growth prospects as the French leader in insurance and financing brokerage for real estate professionals. Odealim has demonstrated an impressive organic growth during this period and strong resilience throughout the COVID-19 pandemic, as well as in the current inflationary market context." Yann Bak, Managing Director in the Ardian Buyout team
"Odealim is a key player in insurance and real estate financing brokerage in France. The Group benefits from a recurring business model, significant organic growth prospects, and is a natural consolidator in its different sectors of activity. We are extremely pleased to continue being part of the Odealim story alongside the management team and Raise, and to welcome Ardian, an experienced investor in insurance brokerage." Patrick Sader & Jeremy Drean, Managing Director & Principal, TA Associates
"The investment from Ardian, alongside TA, will enable us to continue delivering on our ambitious expansion plans. I am proud of how far we have come with TA whom I would like to thank for their renewed trust. Our teams are working to offer to our clients and partners a high level of expertise and proximity. I would also like to thank Odealim's executive committee members, who have been involved in this project for several years and have made it a successful, innovative and dynamic company." Xavier Saubestre, Chairman and CEO, Odealim
PARTIES TO THE TRANSACTION
Odealim: Xavier Saubestre, Xavier Paturel
Ardian: Yann Bak, Edouard Level, Jean-Baptiste Hunaut, Anaïs Robin
TA Associates: N/A
RAISE Investissement: Alexandra Dupont, Aymeric Marraud des Grottes
Sell-side advisors
Financial advisors: Lazard
Legal corporate & structuring advisors: Latham & Watkins
Financial due diligence: Deloitte
Legal & Labor due diligences: Latham & Watkins
Tax due diligences: Deloitte Avocats
Buy-side advisors
Financial advisors: Nomura, Mirabaud Advisors
Legal corporate & structuring advisors: Weil, Gotshal & Manges
Commercial due diligence: Roland Berger
Financial due diligence: KPMG
Digital due diligence: Magellan Consulting
Legal, Labor & Tax due diligences: KPMG Avocats
ESG due diligence: Indefi
About Odealim
Created from the consolidation of several regional insurance brokers, active on real estate markets, Odealim is the first specialist in real estate insurance brokerage on the French market today. With a strong geographical footprint and a powerful network of partner insurers, Odealim can guarantee to its customers, professionals and individuals, a real support and customized solutions. www.odealim.com
About Ardian
Ardian is a world-leading private investment house with assets of US$130bn managed or advised in Europe, the Americas and Asia. The company is majority-owned by its employees. It keeps entrepreneurship at its heart and focuses on delivering excellent investment performance to its global investor base. Through its commitment to shared outcomes for all stakeholders, Ardian's activities fuel individual, corporate and economic growth around the world. Holding close its core values of excellence, loyalty and entrepreneurship, Ardian maintains a truly global network, with more than 880 employees working from fifteen offices across Europe (Frankfurt, Jersey, London, Luxembourg, Madrid, Milan, Paris and Zurich), the Americas (New York, San Francisco and Santiago) and Asia (Beijing, Singapore, Tokyo and Seoul). It manages funds on behalf of more than 1,300 clients through five pillars of investment expertise: Fund of Funds, Direct Funds, Infrastructure, Real Estate and Private Debt. www.ardian.com
About TA Associates
TA is a leading global growth private equity firm. Focused on targeted sectors within five industries – technology, healthcare, financial services, consumer and business services – the firm invests in profitable, growing companies with opportunities for sustained growth, and has invested in more than 550 companies around the world. Investing as either a majority or minority investor, TA employs a long-term approach, utilizing its strategic resources to help management teams build lasting value in high quality growth companies. TA has raised $47.5 billion in capital since its founding in 1968. The firm's more than 100 investment professionals are based in Boston, Menlo Park, London, Mumbai and Hong Kong.www.ta.com