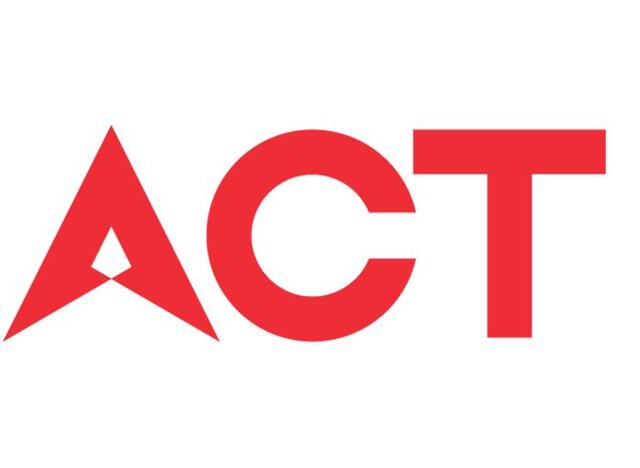 Argan (Mauritius) Ltd and TA Associates to Sell Controlling Stake in Atria Convergence Technologies to Partners Group
MUMBAI - Argan (Mauritius) Limited ("Argan"), and TA Associates ("TA"), a leading global growth private equity firm, today announced that they have signed definitive agreements with Partners Group to divest stakes in Atria Convergence Technologies Limited ("ACT" or "the Company").
Argan will exit its entire shareholding in ACT, while TA will partially divest its shareholding. The sale values ACT at an Enterprise Value of nearly USD 1.2 billion. The transaction was exclusively advised by UBS.
In June 2008, True North Fund III acquired a controlling stake in ACT and brought in the Company's current management team. In 2016, a consortium of investors led by Indium V (Mauritius) Holdings Ltd ("Indium V") investing through Argan and TA acquired a controlling stake in ACT from True North Fund III and other sellers.
Headquartered in Bengaluru with more than 7,000 employees, ACT is a leading multi-service operator offering a package of internet, TV, data, and other broadband services. The Company serves nearly two million wired broadband subscribers across 19 cities in India and has one of the largest fiber networks in the country, capable of delivering connection speed of up to 1Gbps. ACT has high customer retention rates and provides reliable broadband, strong uptime and quality customer service. The Company is well-positioned to benefit from rapidly rising data consumption in India, accelerated by new working and learning from home trends since the COVID-19 pandemic.
Pramod Kabra, Argan's nominee director on the ACT Board, stated, "We have witnessed ACT evolve exponentially during our partnership of nearly 15 years. We are immensely proud of the Company's sustained operational excellence and customer-centricity, which allowed it to become a household name for nearly three million homes. In addition, ACT's management team has consistently exhibited sharp financial acumen, with a hands-on approach to strategic initiatives to navigate competitive market conditions, thereby holding a strong market position over the years. We wish them continued success in all their future endeavours."
Dhiraj Poddar, Managing Director, TA and director on the ACT Board, stated, "Since our investment in 2016, we have been fortunate to see ACT grow significantly in size and areas of operations to more than 19 cities across the country. Over this period, the Company has maintained a sharp focus on delivering a high speed, reliable home broadband product to its customers at par or better than others in the industry. We believe ACT will continue to benefit from the tailwinds of rising data consumption and are excited to continue our partnership with the management team in the next phase of the Company's journey alongside Partners Group."
Bala Malladi, CEO, ACT, stated, "Today, ACT is India's fourth largest wired broadband service provider with revenues having grown at a CAGR of 40% since 2008. With a sustained focus on customer experience through passionate teams and operational excellence, we have fostered work from home, learn from home seamlessly during the recent past, reiterating our promise to our loyal customer base. This feat has been achieved with critical support from our investors, who have played a pivotal role in our success by supporting and believing in us. This partnership has helped to unlock our full potential and lead us on the path to success. We sincerely thank our shareholders for their confidence and faith in us, and we look forward to our next chapter of growth with Partners Group and TA."(1)
(1)True North is an advisor to Global Opportunity Advisors (Mauritius) Ltd, the investment manager of Indium V.
About Argan (Mauritius) Ltd
Argan is a Mauritius registered company in which a consortium of global investors led by Indium V have invested to acquire a majority stake in ACT.
About TA Associates
TA is a leading global growth private equity firm. Focused on targeted sectors within five industries – technology, healthcare, financial services, consumer and business services – the firm invests in profitable, growing companies with opportunities for sustained growth, and has invested in more than 550 companies around the world. Investing as either a majority or minority investor, TA employs a long-term approach, utilizing its strategic resources to help management teams build lasting value in high quality growth companies. TA has raised $47.5 billion in capital since its founding in 1968 and is committing to new investments at the pace of over $3 billion per year. The firm's more than 100 investment professionals are based in Boston, Menlo Park, London, Mumbai and Hong Kong. More information about TA can be found at www.ta.com.
About Atria Convergence Technologies
ACT Fibernet is one of largest wired ISPs (Internet Service Provider) in India. Headquartered in Bangalore it has operations in 19 cities with more than 1.9 million customers. ACT Fibernet is known for its cutting-edge technology and high-speed broadband connectivity that the company provides to its customers. In 2019, ACT Fibernet forayed in the consumer category with the launch of its product ACT stream TV 4K, its Streaming device. ACT Fibernet was the first broadband service provider to bring 1 Giga speed connectivity in India to the city of Hyderabad in 2017, followed by Bengaluru and Chennai in 2018. ACT Fibernet has been recognized as Fastest and most consistent broadband in many of its cities of operation by OOKLA, Best Brand 2020 in the broadband category by The Economic Times, Best Broadband for Streaming in Hyderabad and Chennai as per research conducted by InMobi, and No.1 Broadband for Gaming according to The Times of India Report, 2020.